CAPTURES FISH, CRAB, SHRIMP, CRAWFISH & MORE IN NO TIME! 
With our Magic Fishing Trap fish catch twice as many fish in half the time. Throw this trap to catch yourself, some bait fish to find that MONSTER fish! Works just as well for catching crawfish for that Louisiana boil!
Easy to Enter with the options of 6, 8 and 10 opening holes.
Low Visibility with the dark green color.  Fish have no idea!
Easy to Carry and Store Away with the easy fold up design makes it one of the best bait nets around.
Very Lightweight! Lighter than your average crawdad traps.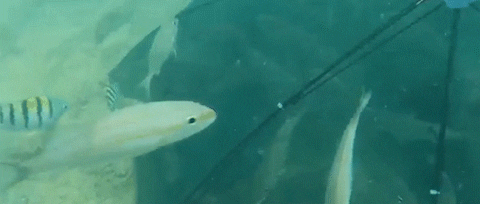 FEATURES:
EASY TO USE - 

Convenient and Simple, no assembly needed, ready to go.  Just pull the string on the top and the net will automatically open and lock.
HIGH QUALITY -

High Precision Woven Nylon Material with 360° design. 
EASY STORAGE -

Lightweight, Portable and Simple Design.  Just press the top button to fold.
DURABLE -

Made with steel wire support. 
VERSATILE -

This net trap can be used in both saltwater and freshwater.  Great for catching smelt, crab, lobster, minnows, bluegills, shrimp, crayfish and much more.